ADVANCED OPEN WATER DIVER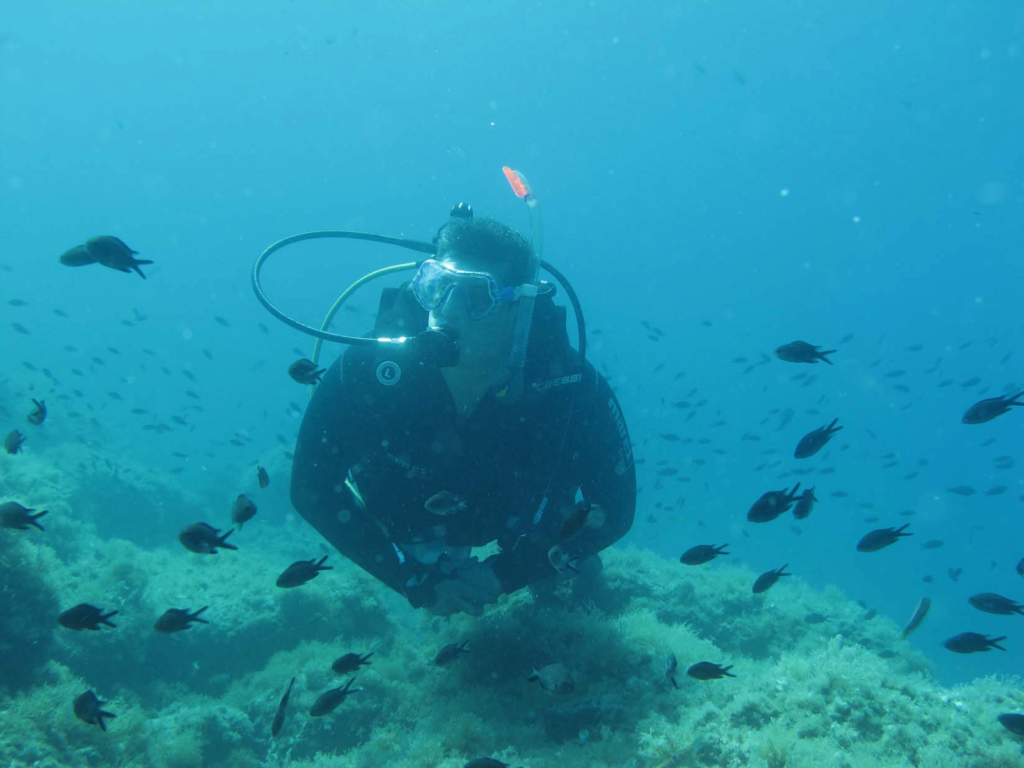 With the PADI ADVANCED OPEN WATER DIVER course you will be able to improve your techniques as a diver. It allows divers to personalize their training program and learn different underwater tasks that expand their knowledge of the environment and their capacity as divers, such as: object recovery, species recognition, night and deep diving and orientation.
It consists of 5 dives, one in Mal Pas Beach and 4 in Benidorm Island, ideal for the training and practice of divers.
In order to enroll in this course you must be 16 years old and have a PADI Open Water level (or equivalent FEDAS, CEMAS, SSI, IDEA, …).
EMERGENCY FIRST RESPONSE
(First aid)
The PADI EMERGENCY FIRST RESPONSE (EFR) course is a very useful course for all divers and is carried out in a completely practical way in our facilities at the Club Náutico de Benidorm.
With this course you will learn the steps and techniques to follow to handle emergencies that may arise in everyday life and in the practice of your underwater hobby, such as falls, injuries, fatigue, hypothermia, dizziness, fainting, etc …
The course consists of a theoretical and practical class with a simulator doll where artificial respiration, bandages, cardiopulmonary resuscitation, splinting, etc. will be practiced.
RESCUE DIVER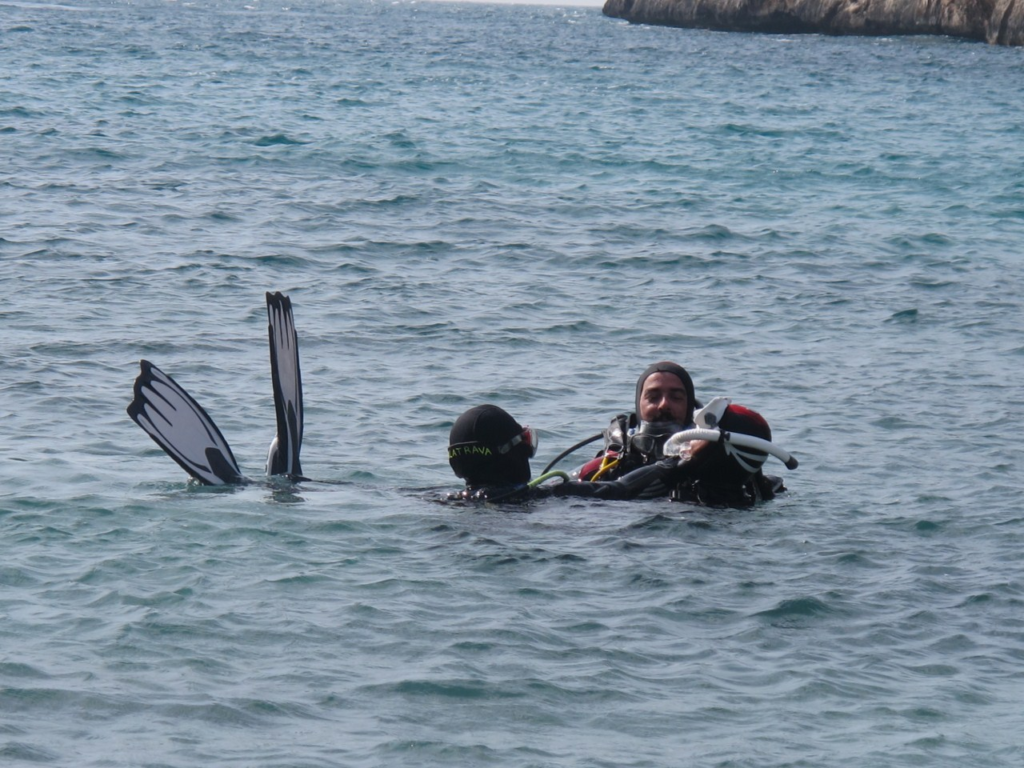 With the PADI RESCUE DIVER you will learn to increase safety awareness, develop skills to anticipate and prevent problems, as well as to manage them.
You will learn effective rescue techniques and diving-specific first aid techniques. The rescue techniques that you will learn in training form the basis of managing diving emergencies.
Managing the stress of a diver can prevent a problem, in this course you will practice with simulated rescue situations of a diver in panic, unconscious, tired, etc. In order to enroll in this course you must be in possession of a PADI Advanced Open Water level (or equivalent FEDAS, CEMAS, SSI, IDEA, …), in addition to certifying at least 25 dives.