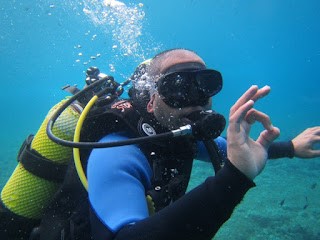 Fantastic Dives ALWAYS led by a Diving Stones Monitor.
The meeting point and boarding is at the Benidorm Yacht Club, come and have fun with us to the rhythm of the Stones, before entering and leaving the dive.
We will wait for you!!!
Dives always with the maximum safety measures, a 5L bottle at 5 meters submerged at the point of immersion and ALWAYS A Professional SKIPPER on the boat.
You do not need to come diving as a couple, we can assign you a partner or you can dive with one of the Diving Stones Monitors.
We have equipment of very good quality and in perfect condition that we put at your disposal, in case you have not been able or have not wanted to bring your own.
The Benidorm Island, just over 2 miles from the Benidorm Nautical Club, offers us a dozen different dives, which we schedule it according to the weather and the qualifications of our clients.
DIVE / DIVING EXCURSION TO LA LLOSA DE BENIDORM
Come with us to know the Llosa, the spectacular landscape and the life that surrounds it …
La Llosa de Benidorm is a sunken Island that is less than half a mile from the Benidorm Island, it has a spectacular reef of almost 24 meters and you can plan to a depth of 30 m, enjoying usual visibility, backlights, walls full of color and the life that surrounds it.
Visit the cave of the Virgin … search among the hollows of the huge rocks that emerge from the bottom, where conger eels, lobsters, octopuses and moray eels await.
You will love the schools of spits or barracudas, the elusive groupers and the sea eagles.
DIVE / DIVING EXCURSION TO THE MITJANA ISLAND OF BENIDORM
Mitjana Island or Octopus Island, obviously due to the number of cephalopods that can be seen in its waters. This dive is surprising for its variety and luminosity.
It is located in the heart of the Serra Gelada just over 3 miles from the Benidorm Yacht Club.
DIVE / NIGHT DIVING EXCURSION IN THE ISLAND OF BENIDORM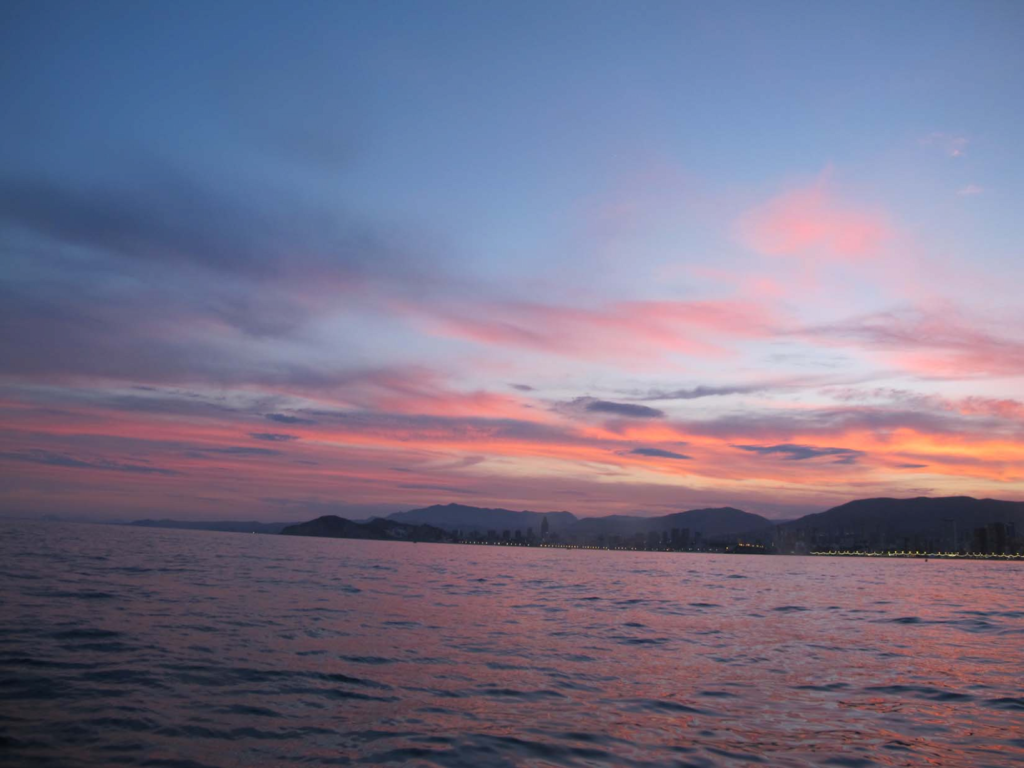 Spend a unique and special night.. Discover all the underwater life that Benidorm Island offers you, but at night. Enjoy a night dive..
You will be able to meet our friends the grunting or flying fish that are about 12 meters deep and come out to receive us regularly in our night dives.
Everything is different at night, our spotlights will illuminate the darkness and reveal the hunting techniques used by conger eels or octopuses and the range of colors and agitation that exists in their seabed. Impressive and recommended.